Baptized 'Beneventum' by the Romans and later 'Quadrivium', Castelnuovo del Garda was chosen as Festival City because of its particular geographical position: an important meeting point and cultural interchange between the cities of Verona, Mantua, Brescia and Trento. In a peaceful setting, very close to amusement parks, Castelnuovo is the ideal base for a tour of Lake Garda. On the lake it offers three welcoming lidos: Campanello, Gasparina and Ronchi, also accessible to the disabled, where you can hire sup, canoes and pedalos. In addition to Gardaland, Italy's number one theme park, Castelnuovo del Garda boasts the prestigious Golf Club Paradiso del Garda, numerous restaurants and characteristic B&Bs in which to enjoy the relaxing countryside.
Cycle tourism is an ecological and fun way to discover nature and appreciate the most evocative corners of the Garda territory. The hinterland of Castelnuovo del Garda offers various opportunities for two-wheel enthusiasts, with itineraries suitable for families with children and challenging routes for more expert cyclists.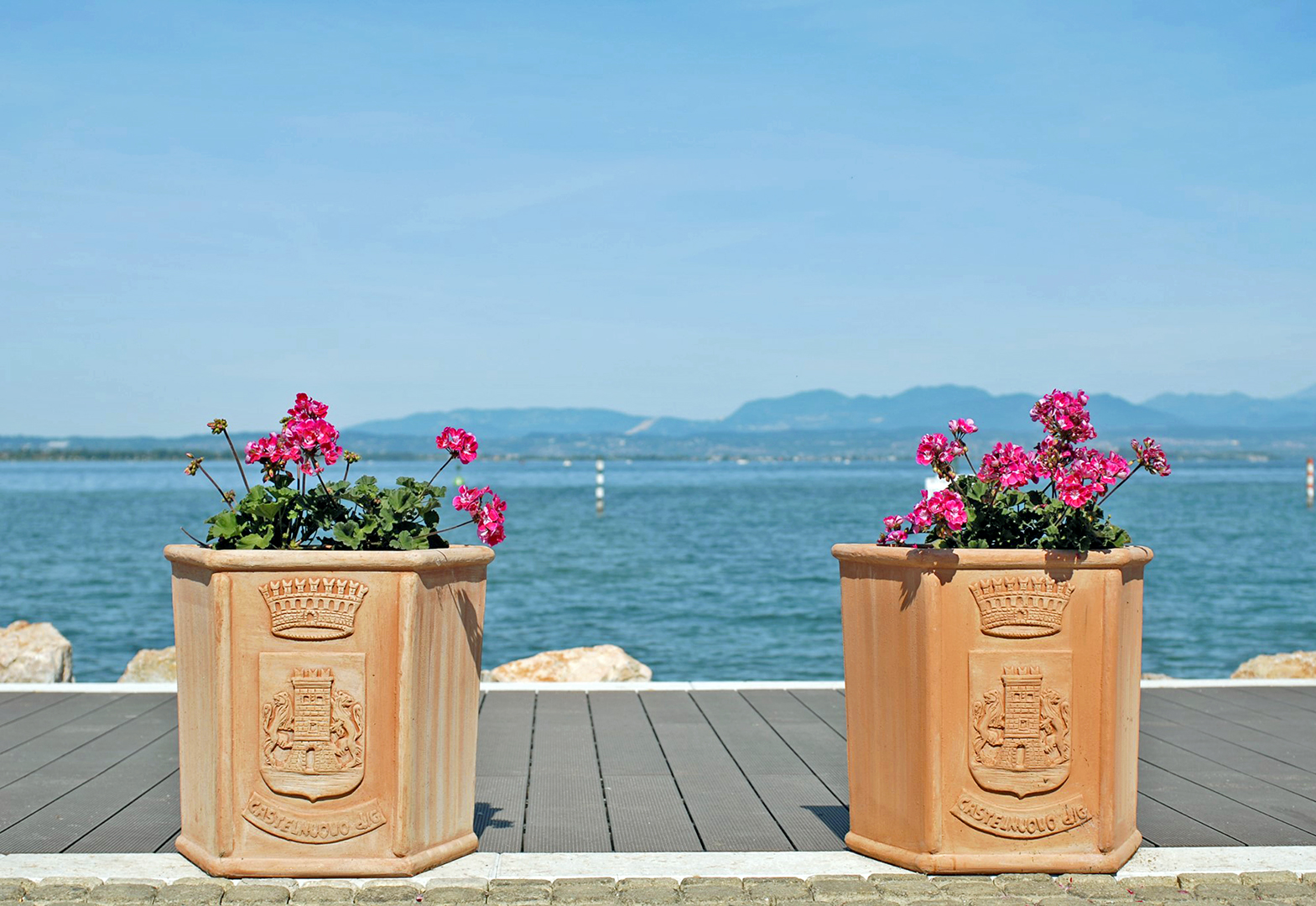 For wine lovers, the Castelnuovo countryside offers numerous itineraries to discover the production areas of the best Veronese wines. We are in the heart of the production area of Doc Custoza, Doc Bardolino and Doc Garda, as well as of the town's flagship wine 'el Moro', a Garda Rosso Doc from the morainic hills with their clayey limestone subsoil.
Castelnuovo's tourist vocation is complemented by numerous historical testimonies, ranging from Roman remains to parish churches, the Visconti tower of the castle, villas from the period of the Venetian Republic, neoclassical churches, forts from Austrian domination and numerous monuments and plaques dedicated to the events of the Italian Risorgimento: two thousand years of history concentrated in a single, fascinating territory, between the lake and the hills. Particularly worth a visit is Oliosi, a hamlet known for the 'Tricolore di Oliosi' with an important role in the history of the Risorgimento, and its Oliosi Risorgimento museum dedicated to the 'formidable captain' General Rey di Villarey.