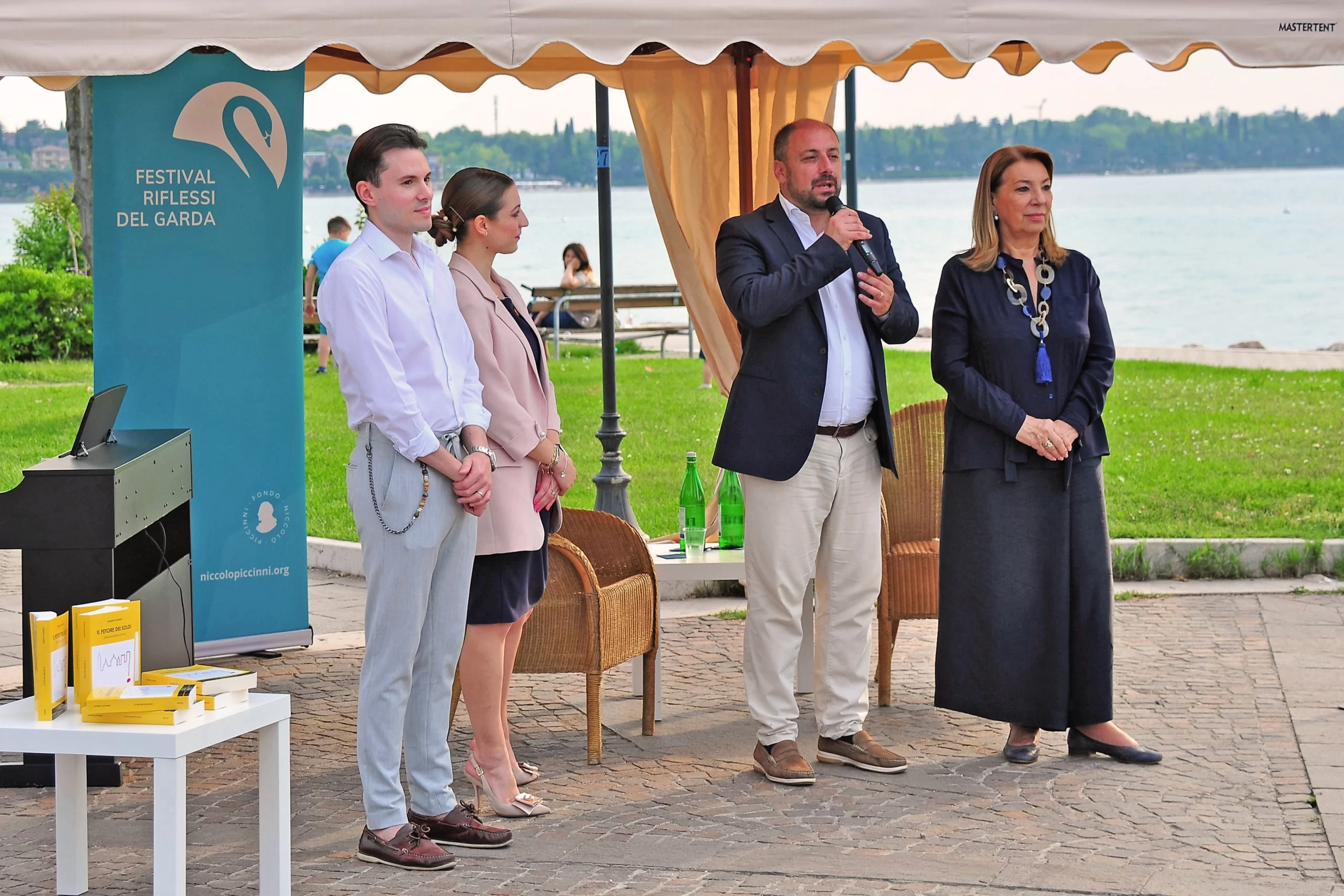 Sun-kissed Festival Preview
Great satisfaction of the organizers for the success of the audience during the event "Aspettando il Festival Riflessi del Garda" the event that – on Sunday, May 28 – filled the Piccola Arena in Lido Campanello with music and literature. The event, organized by the Niccolò Piccinni Fund in collaboration with the Municipality of Castelnuovo del Garda, rewarded the organizers' courage with good weather despite the forecast. The sunshine drew a large audience that took part in the presentation of the book Il fetore dei soldi (Silele edizioni, 2019) by Roberto Robert and the opera concert by soprano Michela Dellanoce accompanied on piano by M° Paolo Salvi.
At the conclusion of the evening, Artistic Director Maximilien Seren-Piccinni awarded the young soprano, winner of the second edition of the Piccinni Opera Competition, with President Nicole Chevalier of Rotaract Peschiera e del Garda Veronese and delegate Alessio Acquati of Rotaract Bergamo who supported the scholarship.
© Click Amici della fotografia per il Festival Riflessi del Garda