Chairman ``Niccolò Piccinni Fund`` and Artistic Director
MAXIMILIEN SEREN-PICCINNI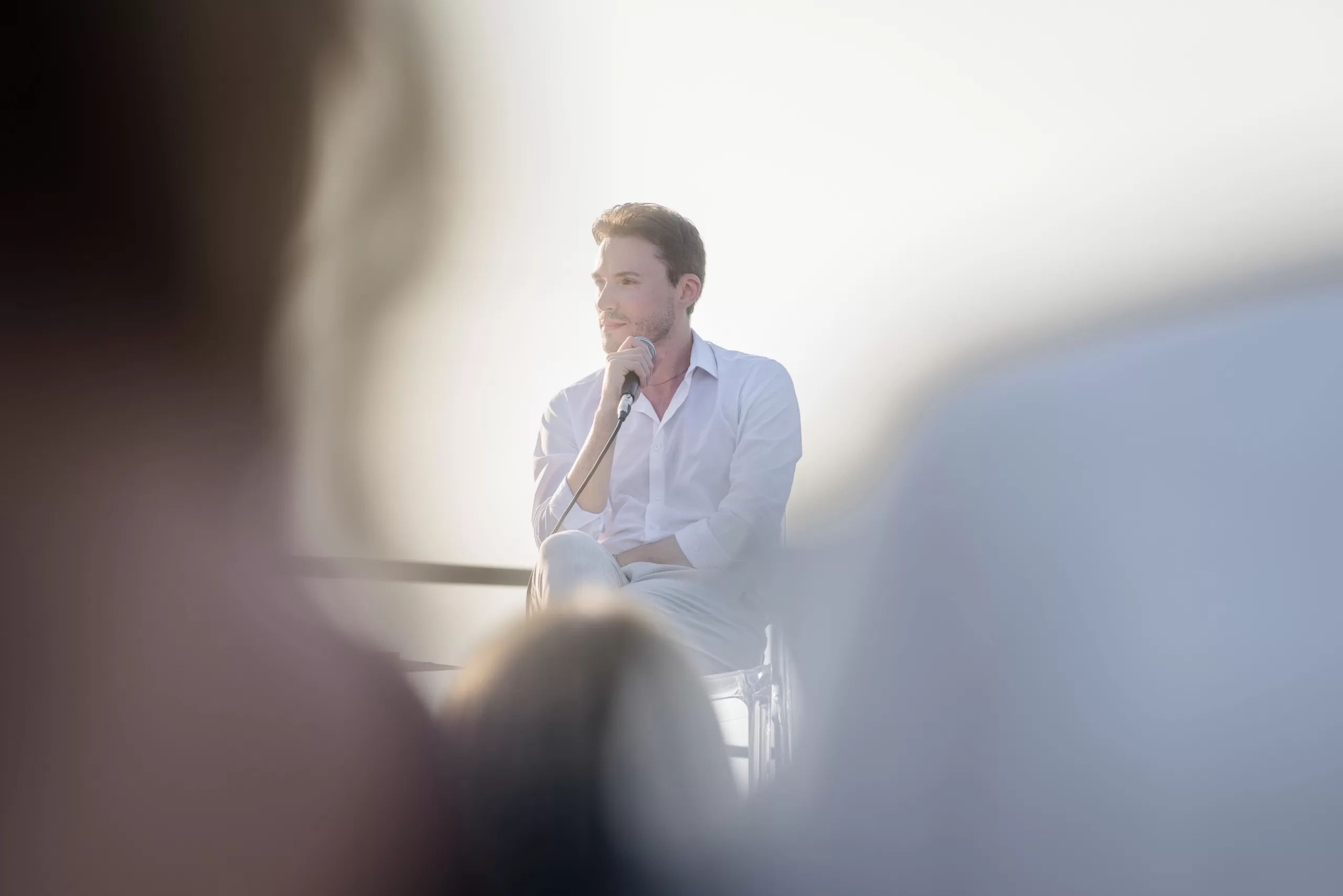 To perpetuate a historic tradition and bring it up to date, Maria Luigia Piccinni designates, in 2018, her grandson to succeed her in the Niccolò Piccinni Fund with the position of chairman.
His opera debut took place in Salzburg, and Maximilien was awarded a scholarship by the Universität Mozarteum Salzburg as an up-and-coming director, and in 2019 he became assistant to Milanese director and set designer Pier Luigi Pizzi at the Festival della Valle d'Itria.
During the Covid-19 pandemic he creates, in collaboration with Rotary international, the "Piccinni per i Geni di Domani – Piccinni for the Geniuses of Tomorrow" project to support through scholarships young singers and musicians in need. In 2022 he curates the direction of La Traviata at the Teatro Flaiano in Rome.
In 2023, he created the Festival Riflessi del Garda – International Festival of Dance and Music of Garda Lakeside on the shores of Lake Garda.
Maximilien has worked at the Ramatuelle Festival, Salzburg Festival, Arena di Verona, Teatro San Carlo in Naples, Festival Verdi in Parma, Festival della Valle d'Itria in Martina Franca, Teatro Flaiano in Rome and has participated in master classes with internationally renowned directors such as Emilio Sagi, Paul Curran, Stephen Medcalf, Jacopo Spirei and Andrea Chiodi.